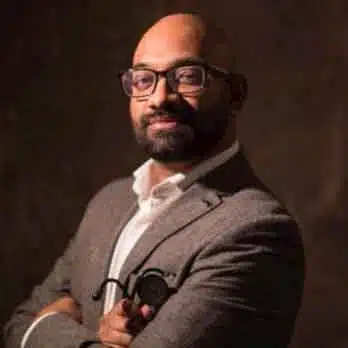 Dr. Vijay Sivapalan

(Chief Medical Officer)
Dr. Vijay Sivapalan is a highly skilled and dedicated medical practitioner, currently serving as Co-Founder and Chief Medical Officer at GoGoDoc. With a passion for providing quality healthcare and improving patient well-being, Dr. Sivapalan brings extensive knowledge and expertise to his role.
Dr. Sivapalan completed his medical degree from Guy's Kings and St Thomas'. He subsequently completed his GP qualification in 2016.
Dr. Sivapalan possesses a wealth of practical experience, having worked in various medical settings prior to joining GoGoDoc. His professional journey includes clinical experience in hospital and General practice. He has also had roles in commissioning for healthcare in Greenwich and is currently a programme director for GPs in training in Greenwich. He is currently also an NHS GP in Greenwich. This diverse background has equipped him with a comprehensive understanding of healthcare delivery and patient management.
Known for his exceptional bedside manner and excellent communication skills, Dr. Sivapalan deeply values the doctor-patient relationship. He believes in actively listening to his patients, understanding their concerns, and involving them in the decision-making process for their healthcare journey. Dr. Sivapalan is dedicated to delivering evidence-based, patient-centered care, ensuring the best possible outcomes for his patients.
Dr Vijay contributes and helps to guide GoGoDoc's mission of improving healthcare accessibility and enhancing patient experiences.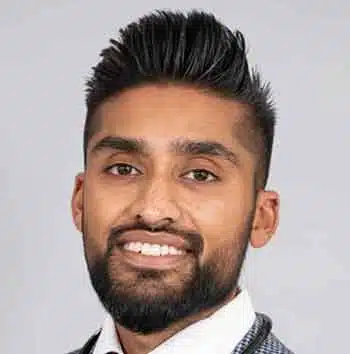 Dr. Lavan Varathan

(Medical Director)
Dr Lavan Varathan is a compassionate and diligent General Practitioner with a passion for medical education. He received his medical degree from King's College London and further training including a Post Graduate Medical Certificate of Education from University College London (UCL).
He has gained extensive training in various medical and surgical specialties. Dr Lavan completed his GP training at the Royal Free Hospital in Hampstead, where he honed his skills in patient care and treatment.
Dr Lavan has a keen interest in medical education and has completed a postgraduate teaching certification from University College London. He is committed to mentoring future generations of GPs and sharing his knowledge and expertise.
Dr Lavan is currently Medical Director and clinical lead at an innovative med-tech company, Gogodoc. He also works at a very well-established private GP, The Brook Surgery. He believes in continuity of care and getting to know his patients and their families. He is very aware that this can often be lost in current medical practice and is adamant that this would be central to any organisation that he may work for.
Dr Lavan thinks about lifestyle in the wider picture of health and places weight on maintaining both physical and mental health.
Dr Lavan is known for his comforting manner and holistic approach to healthcare. In a busy society, he believes that health must be looked at as a whole, and he strives to provide high- quality care that is tailored to the individual needs of his patients.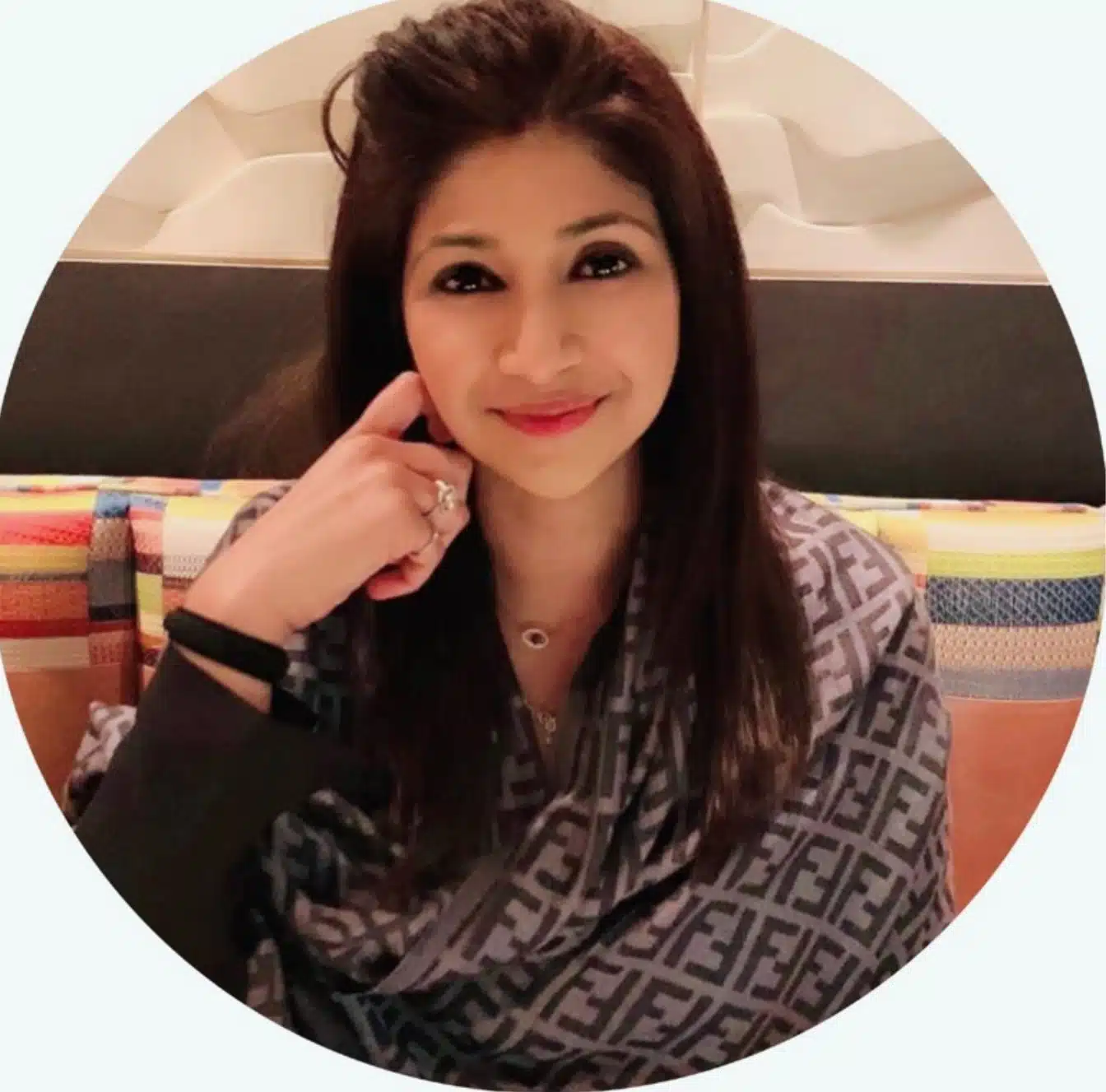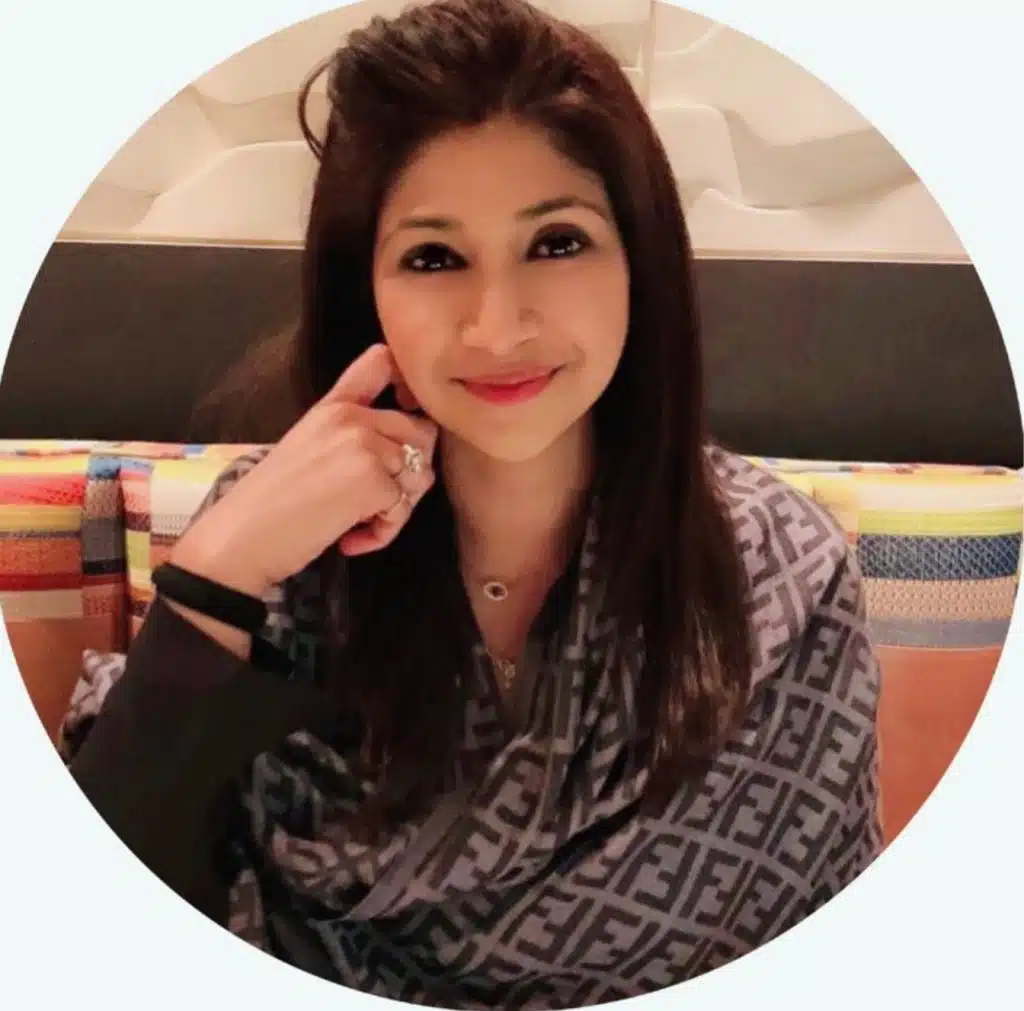 Dr. Shermila Skandakumar
(Chief Executive Officer)
Dr Shermila Skandakumar is a conscientious and committed General Practitioner in both the private and NHS healthcare in the UK. She received her Medical degree from St George's University of London alongside an awarded Masters scholarship from University College London in Biochemical Engineering and BSc in Biochemistry from Queen Mary, University of London. In addition to her wide range of qualifications, she has also obtained a Diploma in Reproductive and Sexual Health in her post graduate clinical training.
Dr Skandakumar is currently the Chief Executive Officer for Gogodoc. She is committed to deliver excellent patient care and is driven to ensure each patient receives a unique tailored approach to managing their symptoms. She has extensive clinical and managerial skills to lead her team and demonstrates commitment to maintain a high standard of patient care in the private sector. Dr Skandakumar strongly supports developing a trusting relationship with her patients and maintaining continuity of care.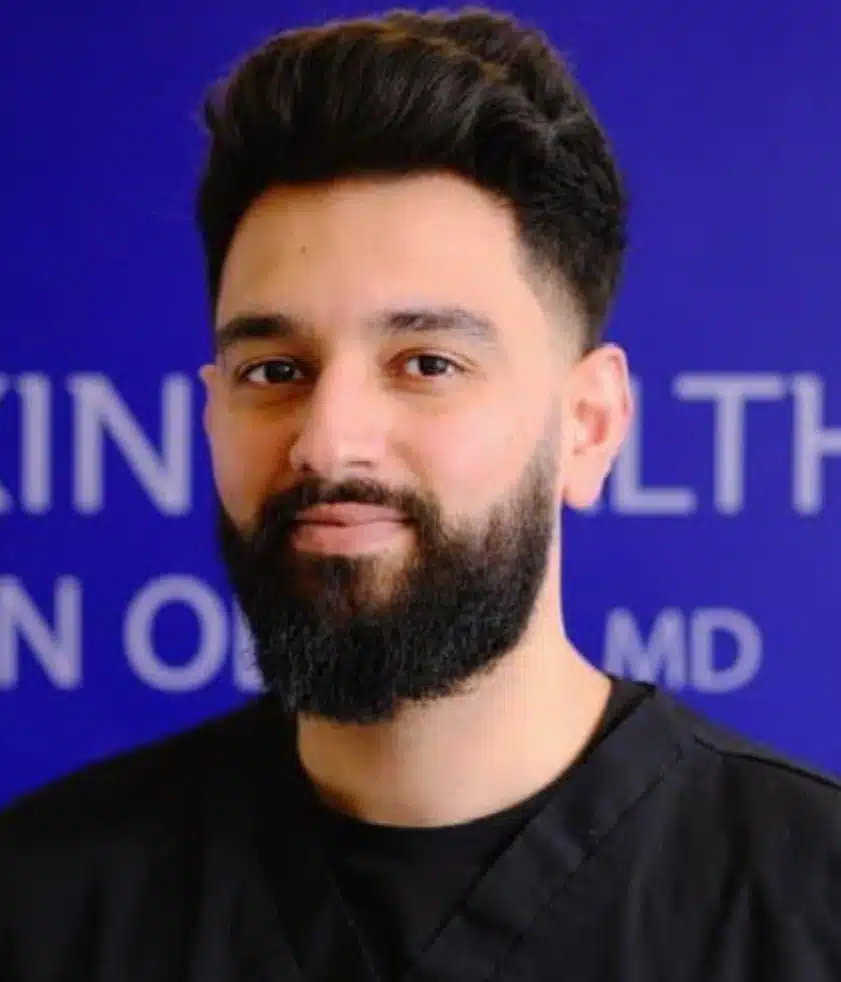 Dr Simon Khela is an experienced Private GP and former executive director of a private practice, with a special interest in Sport and Exercise Medicine. He studied at the University of Leicester and University of Birmingham, and is passionate about helping patients heal from complex, chronic illnesses by utilising a full spectrum of healing methods and the most advanced therapies and protocols. To do this, he is currently studying for his Fellowship in Metabolic and Functional Medicine. He believes in preventative and personalised medicine, rather than a one-size-fits-all approach.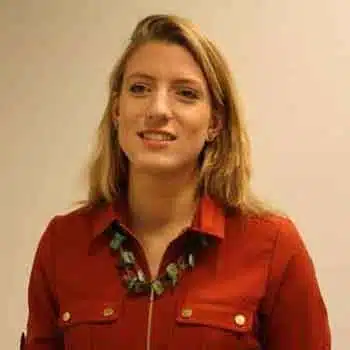 Dr C.P. is a supportive, efficient, and resourceful Portfolio GP who takes great pride in being part of a progressive team at Gogodoc. She is deeply committed to continuity of care and building strong patient relationships.
Known for her comforting manner and compassionate nature, Dr C.P. strives to deliver high- quality healthcare that addresses the unique challenges of our busy society. She places significant emphasis on lifestyle factors and their impact on overall wellness, ensuring that her patients receive comprehensive care tailored to their individual needs.
With a range of experience in various GP roles, Dr C.P. brings a wealth of expertise to the team. Her background includes serving as a Second Lieutenant working with the Gurkhas in the British Army, followed by experience in the UN World's Health Organisation and South Africa's Department of Health.
Following GP specialty training completed in London in 2018, she has provided her experience in urgent GP care settings, children's A&E, care homes and Gogodoc's GP service. She oversees a contraception clinic in SE London providing coils and implants to women focussing on reproductive health. Broader experience has included: obtaining a Diploma in Sexual and Reproductive Health; a Diploma in Tropical Medicine and Public Health; ENT and psychiatry experience.
Dr C.P. firmly believes in the importance of establishing strong rapport with patients, ensuring their voices are heard and their concerns are addressed. By building trusting relationships with individuals and their families, she can deliver personalised care that genuinely makes a difference. She has taken training in communication and mediation to support her interest in establishing meaningful exchange within her consultations.
Her expertise, compassionate approach, and commitment to patient well-being greatly contribute to our mission of providing exceptional care.
Dr Lafina Diamandis is a GP and Lifestyle Medicine Doctor with a passion for holistic health and wellbeing. Dr Lafina uses a whole-person approach to health, focusing on getting to the root cause of complex symptoms as opposed to symptoms in isolation. She blends conventional with lifestyle medicine using evidence-based strategies to prevent, manage and reverse disease. She has a keen interest in emotional and mental health recognising the importance of the mind-body connection in manifestations of physical and mental health problems and applies insights from neuroscience and psychology to support behavioural change.
Dr Lafina undertook her GP training at St Mary's Hospital, Imperial College London, working in a range of medical & surgical specialties including Dermatology, Obstetrics & Gynaecology, Psychiatry, A&E, Elderly Care & Orthopaedics. Prior to becoming a GP she worked as a Paediatric doctor for 6 years which gave her a strong foundation in family- based medicine as well as health and disease throughout the lifespan.
Dr Lafina has trained at world class universities, including King's College London where she obtained an MBBS Medicine and a BSc in Advanced Human Anatomy. She also holds postgraduate degrees in Brain & Mind Science at UCL & Sorbonne University and is a board- certified Lifestyle Medicine Physician. Dr Lafina has undertaken further training in the field of holistic health & wellbeing at the Royal College of General Practitioners, the British Society of Lifestyle Medicine, American College of Lifestyle Medicine, Yale University and at Culinary Medicine UK.
Her current roles include working as a private & NHS GP undertaking routine work and health screening at Gogodoc, BUPA, The Telegraph, the NHS and the Phoenix Hospital where she runs a holistic health clinic. She also enjoys medical writing and has been featured in publications such as The Guardian, Metro, Stylist, Glamour, Happiful and Huffpost.
Dr Lafina is known for her kind and compassionate bedside manner and for taking a proactive and preventative approach to health, inspiring and supporting her patients to reach their health goals and lead healthier, happier lives.
Languages spoken: English, Greek, Spanish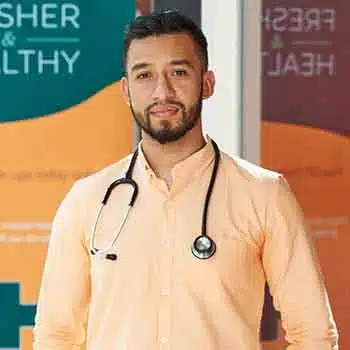 Dr Ashish is a London trained GP and has been at Gogodoc since it's beginning in 2018.
He completed his Medical Degree in 2012 at Keele University, then went on to do his Junior Doctor training from 2012-14 at Peterborough City Hospital. Following this, he completed his GP training on the London Scheme (2014-2017).
He now works with Gogodoc part time, alongside other Private and NHS work. Since the start of the year he has started performing Aesthetic treatments alongside starting up his own Business venture.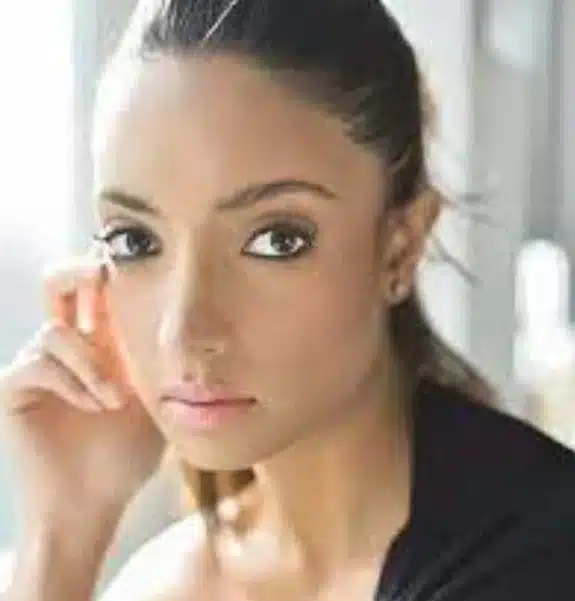 Dr Vanessa Sandhu qualified as a GP in 2017 after reading medicine at Exeter university and completing her GP training in the East of England. She has experience in emergency medicine, obstetrics and gynaecology, paediatrics and psychology. Her special interests include mental health and medical education.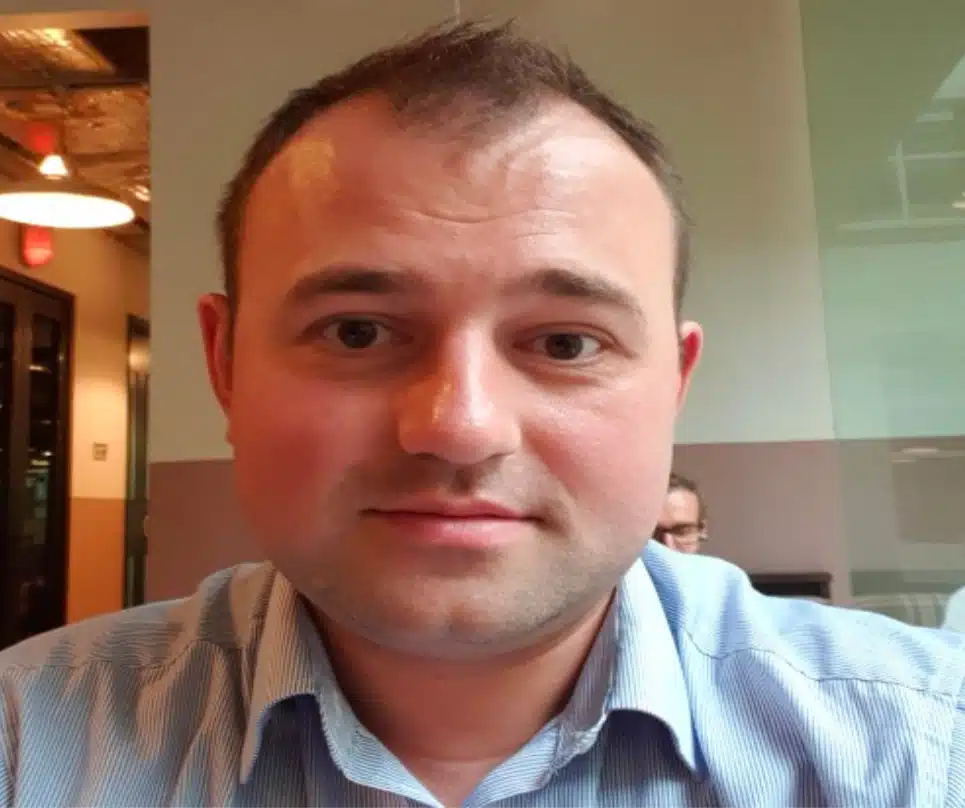 Dr Nik Alexander is a caring and well respected General Practitioner known for his calm demeanour, and his caring and thorough approach. He received his medical degree from University College London, with a BSc in medical sciences with psychology. He has extensive experience in hospital medicine, having worked in a variety of hospitals and departments, before completing GP training in Greenwich, south London.
Dr Alexander has a wealth of experience in general practice, working in both the NHS and private sectors. His NHS practice is one of the top rated in East London, where he is involved in leadership, mentoring, quality improvement, and is the practice lead for palliative care - treating those with cancer and life limiting conditions, with the aim of ensuring the best quality of life possible.
He is a keen educator and is a GP trainer, training the next generation of GPs, and strives to continuously develop his skills – currently undertaking a postgraduate certificate in Healthcare Practice with a focus on compassionate, effective leadership and improving the quality of healthcare delivery.
Dr Alexander is passionate about continuity of care, with a focus on patient centred, holistic care. He is a passionate believer in the NHS and access to affordable healthcare for all, whilst recognising the importance of private healthcare and the role this plays in choice, clinical excellence and the wider healthcare ecosystem.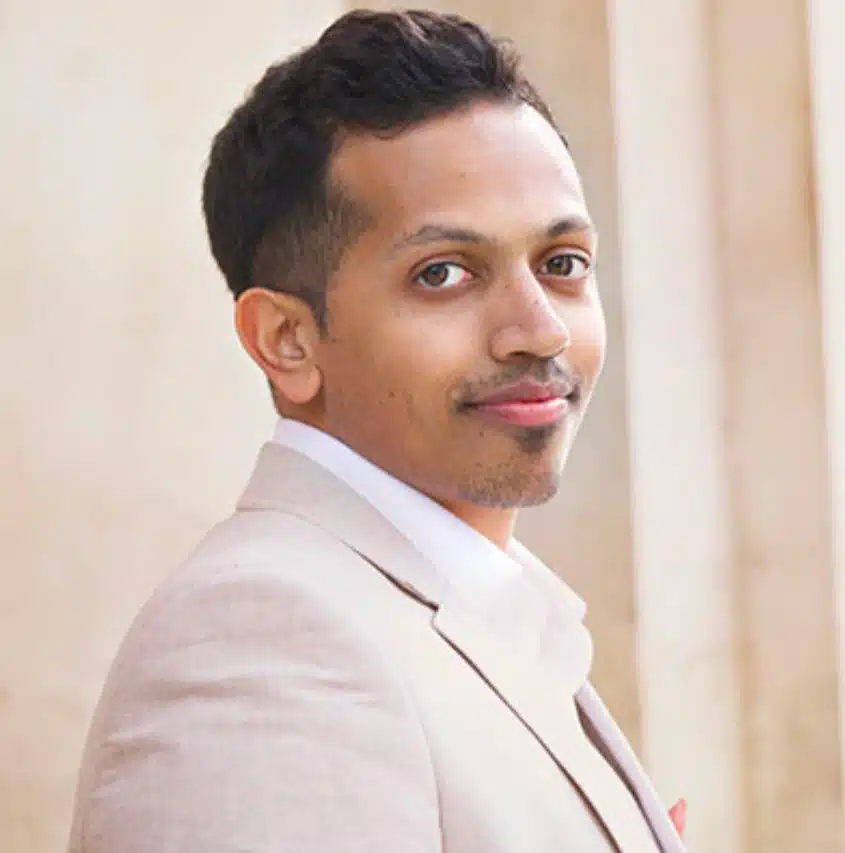 Dr. Sujeen Chandramoorthy
Dr Sujeen Chandramoorthy is a highly esteemed general practitioner who has dedicated his life to providing exceptional medical care to patients and promoting overall well-being within the community.
With a compassionate approach, extensive medical knowledge, and a commitment to continuous learning, Dr Chandramoorthy earned the trust and respect of his patients and colleagues alike.
Throughout his medical training, Dr. Chandramoorthy demonstrated exemplary academic performance and a natural talent for diagnosing and treating a wide range of medical conditions leading various publications and awards for academia including the prestigious Fraser Rose award during his General Practitioner training. Following his graduation Dr Chandramoorthy has become involved in creating educational content for the Royal College of General Practitioners.
Dr Chandramoorthy has a unique skill set by also having undergone training as a geriatric medical physician. With a profound understanding of the unique healthcare needs of older adults, Dr Chandramoorthy has become a leading advocate for healthy aging and a trusted source of compassionate and comprehensive medical care. Dr Chandramoorthy share his time as a General Practitioner with practicing as a geriatric consultant in a prestigious London based teaching hosptial.
Following his pedigree of education and training Dr Chandramoorthy attained a post graduate certificate for teaching and learning and fellowship into higher education. This has lead to him becoming a medical school examiner and medical school question writer for St Bartholomew Medical School. He has also recently been recruited by Bayer Plc to become a speaker to deliver educational content in the North East London area.
As a dedicated general practitioner, Dr Chandramoorthy continues to advocate for the well- being of his patients and older adults, striving to create a society that values and supports healthy aging. Through his expertise, empathy, and unwavering commitment to excellence, he remains a trusted and respected healthcare provider, improving the lives of the population he serves.
Dr Raj graduated from the prestigious St Georges Medical School in 2014, whilst completing GP training attaining membership to the Royal College Of General Practitioners (MRCGP), he simultaneously completed postgraduate diplomas in both Nutrition and Sports and Exercise Medicine.
Dr Dhillon is a GP with a wide array of skills and interests including Nutrition, Exercise Medicine, Aesthetics, and Lifestyle Medicine. He has a particular passion and holistic approach towards using evidence-based methods to optimise both health and lifestyle.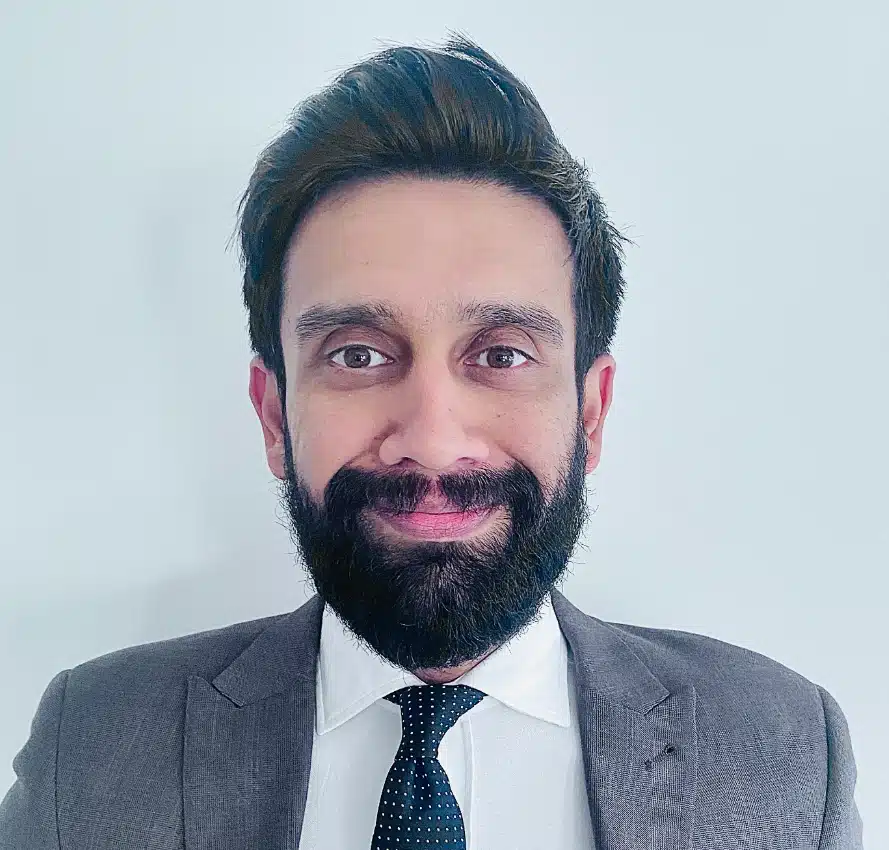 Dr. Rakesh Patel is a highly dedicated and compassionate General Practitioner (GP) with a wealth of experience in providing comprehensive healthcare services to patients. With a deep commitment to patient-centered care, Dr Patel strives to deliver personalised and attentive medical assistance to individuals of all ages.
Dr Patel obtained their medical degree from Barts and the London Medical School, where they excelled academically and developed a strong foundation in the field of medicine. They further honed their skills and expertise through specialised training programs and clinical rotations in various healthcare settings. He completed his GP training at Imperial London Healthcare Trust.
Dr Patel has a keen interest in Acute and Urgent Primary Care and is the Clinical Lead of Urgent Care in a NHS Emergency Department and Minor Injuries Unit in Surrey.
In their private practice, Dr Patel offers a comprehensive range of services, including routine check-ups, preventive care, diagnosing and treating various acute and chronic conditions, and coordinating specialized care when necessary. They approach each patient with empathy, actively listening to their concerns and conducting thorough examinations to develop accurate diagnoses and tailored treatment plans. Recognizing the importance of effective communication in the doctor-patient relationship, Dr Patel ensures that their patients are well-informed about their conditions and treatment options.
Beyond their professional pursuits, Dr Patel is known for their warm and approachable nature. They are deeply committed to community outreach and is a lead volunteer at BAPS Charities, a Global Charity. If you are seeking a highly skilled and compassionate private GP, Dr. Patel offers a unique combination of expertise, personalised care, and a patient-centered approach. With them, you can expect to receive exceptional medical attention that prioritises your well-being and fosters a lasting doctor-patient relationship built on trust and mutual respect.